Regular price
$1,142.00 USD
Regular price
Sale price
$1,142.00 USD
Unit price
per
Sale
Sold out
The modern player's Talman tele
The Ibanez YY20 is the modern guitarist's version of a tele
with a flat fingerboard, top pickups and a really gritty finish!
Yvette Young Represents the newest generation of skilled contemporary guitarists with her unique style. Playing without a plectrum, Young makes a lot of notes and pays a lot of attention to the harmony between the notes of the chords.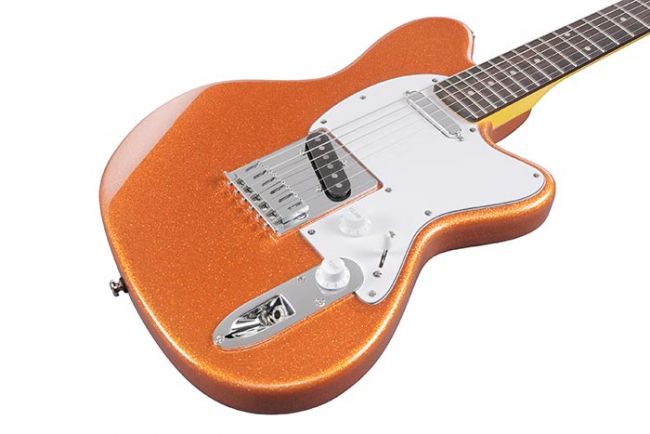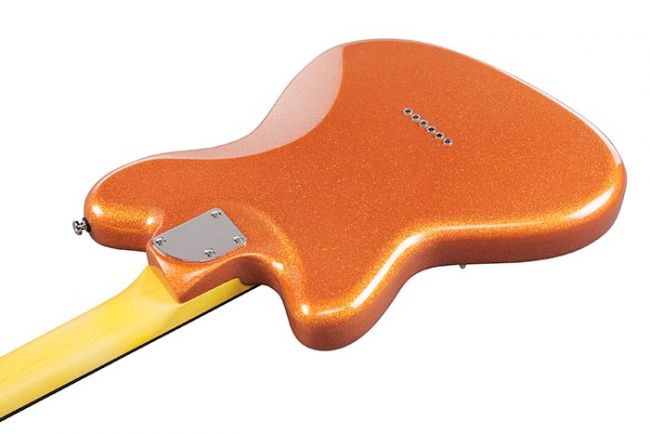 This kind of playing style requires a few technical things from the guitar:
the neck must be straight. This way the guitar action can be equally low on each side of the neck
The materials must be responsive and their sound must be catchy. The maple fingerboard and alder frame tick both boxes.
Microphones must be able to distinguish individual notes from complex chords where notes are played simultaneously from all sides of the fingerboard.
Built on the basis of the Talman model, the YY20 is practically a modded tele , designed to meet the aforementioned criteria. When thinking about Yvette Young's playing style, the great curvature of the fretboard of a vintage guitar is exactly that. The fingerboard of the YY20 guitar is significantly flatter and allows the strings to be lowered very low. This way, for example, the strums are heard from the guitar with admirable snappiness.

In addition to technical things, the guitar has to have feeling and swagger. Young wanted his guitar to be visible on stage, so the color ended up being a sparkling orange Orange Cream Sparkle.
Neck: YY maple neck
Frame: Alder frame
Rosewood fingerboard with white dot inlays, the side dots shine in the dark
Scale: 25.5"
Upper saddle: 41mm Bone saddle
Medium tapes
Sole: Gotoh GTC202 fixed sole
Neck pickup: Seymour Duncan Alnico II Pro Neck (passive/Alnico)
Neck pickup: Seymour Duncan Alnico II Pro Bridge (passive/Alnico)
Finish: OCS : Orange Cream Sparkle
Share
View full details